CALL CENTER VOICE TECHNOLOGY
Whether your company needs an inbound call center or an outbound call center solution, The Office Gurus offers custom solutions to fit your needs. Our full suite of reporting tools, real-time analytics, and highly configurable dialer solutions provide complete flexibility while increasing overall efficiency and boosting ROI. The Office Gurus offers Predictive Dialer Software, as well as a robust Progressive Dialer, Preview Dialer, and a Manual Dialing option. If you're looking for blended call center dialing solutions, our dialer is available as a stand-alone module or a fully blended application with real-time ACD monitoring to ensure seamless call routing for efficient blending. Fill sales pipelines, pitch a product, fundraise, or even lead grassroots movements with our robust cloud dialer.
INBOUND
Our ACD system is the backbone of our inbound or blended call center. Automatic Call Distribution (ACD) systems can simultaneously distribute multiple calls to the appropriate agent or location, where each call is instantly routed to its destination based on predetermined logic. Our comprehensive Automatic Call Distribution software allows you to choose call routing paths based on agent skill, language, ranking, and more.
The Office Gurus' ACD system is the perfect solution for both low and high-volume programs.
Our ACD will easily manage your call flows, eliminating busy signals and providing your customers with timely, appropriate service that best suits their needs.
When you need inbound call center outsourcing, you can trust our team to be an extension of your business.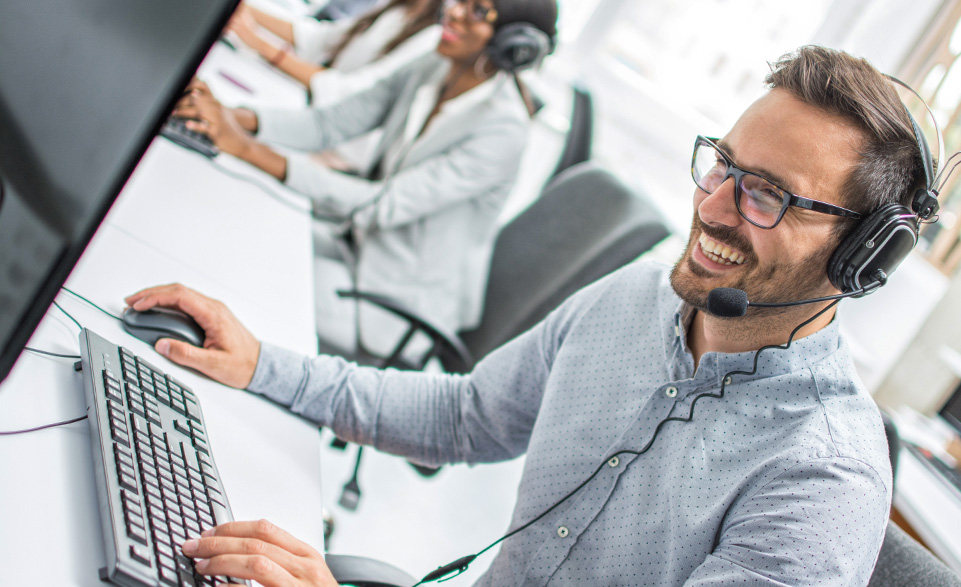 SUPPORT
Our drag & drop custom IVR builder has the ability to present customer entered data and URL elements to the agent desktop in real time, nationwide DID and toll-free number procurement, and 3rd party CRM and ERP integration, resulting in a custom-tailored inbound call center solution.
NETWORK
Real time cloud routing between all of our locations, which includes round robin, percent allocations, skill-based, and DNIS for every inbound phone call as a seamless inbound call center outsourcing solution.
ANALYTICS
Utilize our real-time and historical agent performance and adherence, just-in-time management features, real-time conversion, and online media performance reporting, custom success metrics report builder, and inbound call center workforce management solutions. These analytics allow for effective management of your Inbound call center program.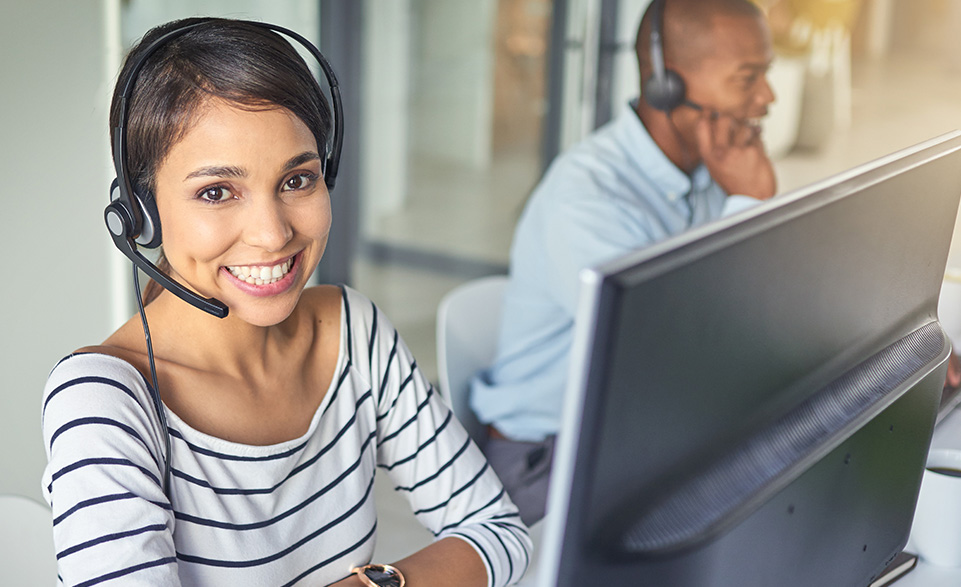 OUTBOUND
The Office Gurus' voice technology is built to satisfy all your outbound dialing needs. Our advanced predictive dialer software allows you to simultaneously run unlimited outbound campaigns on our secure, hosted platform. There's no equipment to maintain and agents can be added and removed in real time, creating a safe, reliable, efficient, and cost-effective predictive and preview dialing system.
Effortlessly upload contacts so agents can log on and immediately begin connecting with customers.
Our virtual dialers operate behind the scenes, quickly and intelligently filtering out busy signals, answering machines, no-answers, ensuring your agents only spend time on live answers, maximizing their productivity.
We provide customized outbound call center outsourcing based on your requirements.
Ready to start your call center program?
My experience has been wonderful with The Office Gurus. I had what I thought was a short timeline and we somehow made it work with agents up and running quickly. They really are experts in the field and are focused on building long term partnerships. I vetted over 15 different companies in my search to outsource and am glad I chose to partner with TOG

We've been nothing but surprised and delighted since we selected The Office Gurus (TOG) as one of our BPO providers almost two years ago now. TOG has outperformed all other providers we've used in the past and has helped us achieve over 90% customer satisfaction based on a post-call IVR survey asking the customer "how satisfied are you with the representative who handled your call today?" In addition, they've been a true partner; they proactively communicate issues, challenges, and obstacles as well as suggestions for the product and processes to improve. They treat their employees well and like to work hard but play hard so they are a perfect culture match for our organization. It feels like they are just an extension of our own team.

I wanted to share my experience visiting the center in San Salvador and facilitating the new hire class. The visit was thoroughly enjoyable personally and professionally. Everyone within TOG that I interacted with was professional, competent, friendly, accommodating, and genuinely excited about the opportunity to expand their support for Crius. To date, all indications are that we've selected the right partner to help us grow the business and provide the high degree of customer experience that we expect.