Our Agents
Let's take a more in depth look at how we staff your team with passionate agents and committed Brand Ambassadors!
Get to know our highly-skilled agents that will thoroughly understand your business objectives.
Fun
Company events, contests, on-site cafeteria, break room with games, holiday parties, and Internet kiosks.
Empowerment
Agent involvement creating non-linear contributors.
Community
Comprehensive social responsibility program in each country
Benefits
Benefits package including both health and life insurance and retirement plan.
Opportunities
Clearly communicated career path and company provided training.
Compensation
Higher employee wages than local call center labor market.
65%
of our Nearshore Agents have
either grown up or lived in the US
87%
have previous call center experience
81%
participate in Social Responsibility programs
Recruiting
We feel strongly about our responsibility to staff our strategic partner's extended office with agents that are the BEST CANDIDATES possible. We take extra time during the hiring process to ensure that our agents are the proper fit for both our environment and our client's DESIRED PROFILE. It really is all about giving our customers great service and we have learned that there is no better way to do that than to hire REALLY GREAT PEOPLE.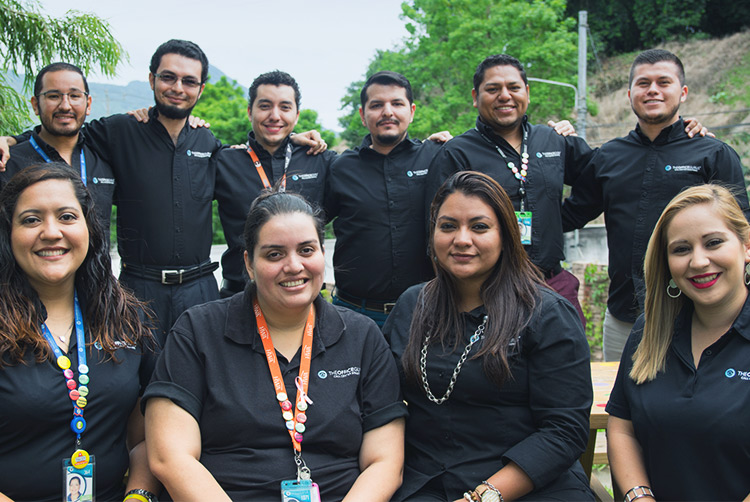 Pre-selection
Each agent candidate must complete a rigorous and comprehensive interview and assessment process prior to being considered for a position with The Office Gurus representing your Brand. The process includes:
English fluency assessments
Background checks in supporting country and the United States
On-site drug screening through 3rd party partner
Required skills and psychometric assessments
Client interview and sign-off
We are committed to help and improve the communities in
which we conduct business.