CLIENT DESCRIPTION
Anyone who has redeemed a coupon, filled a prescription or returned a product, has probably worked with our client. Our client applies technology and data science to improve outcomes for consumers and those who serve them by employing a consultative approach in helping their clients develop, execute and manage mail-in and online rebates that enhance consumer engagement, drive sales and build brand.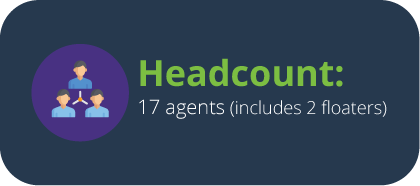 The Office Gurus provides a seamless extension of our partner's Rebate Customer Care department. Our role as part of their Customer Service team is to help customers by answering any questions they have regarding rebate offers. We provide a consultative approach in helping clients develop, execute and manage mail-in and online rebates. Common scenarios include submissions that were deemed invalid, updates on pay out status, eligibility status and other general questions surrounding the offer. Upon completion of an interaction the customer is given the option to complete a post interaction survey.
THE CHALLENGE
LONG CALL HANDLING TIMES WERE LEADING TO REDUCED CUSTOMER SATISFACTION.
Depending on program requirements, Average Handling Time (AHT) can be a challenging metric to achieve. In this case, the Service Level Agreement called for an AHT of 4.5 minutes, but in reality, the average AHT had risen to 5.5 minutes. The client had consistently expressed a desire that calls were to be handled correctly, rather than rush the call.
TOG, not pleased with the AHT, analyzed the data and created an action plan to achieve the desired results.

AHT
SLA
80% of calls answered in
under 20 seconds

AHT
SLA
59% of calls answered in
under 20 seconds
THE SOLUTION
USING DATA CAPTURED FROM TOG'S DIALER, MANAGEMENT IDENTIFIED LOW PERFORMERS AND EVALUATED THEIR CALLS.
• 8 agents had 5.5 minutes AHT
• 4 agents had between 4.75 - 5.4 minutes AHT
• 7 agents were below 4.75 minutes AHT
The TOG Quality Assurance team, who use Speech Analytics with keyword spotting, listened to the calls from the 8 agents with the longest AHT. The QA team looked for trends or commonly used words/phrases that were leading to longer handle times.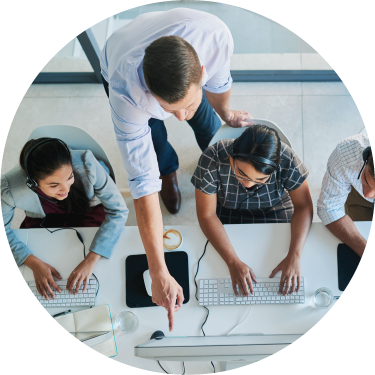 ACTION
The change in the opening of the script reduced AHT by 25.5%, provided a better customer experience and allowed the agents' to take more calls throughout the day.
This is a prime example of how The Office Gurus are leveraging call center technologies to achieve our KPI goals and increase efficiency.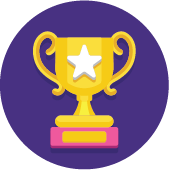 AHT
was reduced to 4.1.minutes
SLA
94.55% of the calls were
answered in under 20 seconds
Ready to start your call center program?
ABOUT The Office Gurus
The Office Gurus® has risen to become one of the leading global BPO companies. Businesses in all industries find that in-house call centers and customer service teams can be expensive and time consuming to manage. We offer custom solutions through our call center outsourcing services and customer service outsourcing technology. One of our priorities is to make the process as seamless as possible by implementing superior customer support outsourcing solutions that will keep your business operations streamlined and your customers happy.